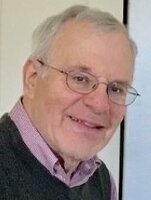 Robert A. West II
Robert A. West II, 77, of East Syracuse, died at his home on Thursday, October 20, 2022. He graduated from St. John the Baptist Academy, attended Kent State and OCC, graduated from SU, and received Masters Degrees in Business from SU and Teaching from SUNY Oswego.
Bob sold real estate for Agway from 1976-1994. He helped develop and headed the Drivers Education Departments at Manlius Pebble Hill and Fayetteville Manlius. He retired after 20 years of bravery of teaching young people how to drive even in the dark and snow. Bob was a huge fan of motor racing, college sports and a car enthusiast. He was a former USAC Indy Car/ Sprint Car official at Pocono Motor Speedway and the Syracuse Mile. Bob enjoyed coaching Little League as his son was growing up and sharing his love of music with his daughter. He was pre-deceased by his parents Robert and Irene (Bishop) West.
Bob enjoyed and is survived his children: Brian (Jody) West of Clay, Sarah West of Minoa; his five grandchildren: Keturah West, Amalia West, Landon West, Nathan West and Kylie West; his younger siblings: James West of The Villages, FL, Elizabeth Fini of Manassas, VA; and several nieces. Bob also left behind the mother of his children, Elizabeth West.
A funeral mass will be held on Thursday, October 27 at 10am in Immaculate Conception Church in Fayetteville with burial to follow in Immaculate Conception Cemetery.
In lieu of flowers, contributions may be made to the SPCA of CNY, 5878 E Molloy Rd, Syracuse, 13211 or the Blessed Sacrament Outreach Program, 3127 James St. Syracuse 13206.
Online condolences, www.shepardsonfh.com.