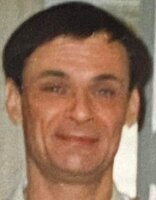 Edward A. "Eddie" Winchek
Edward (Eddie) A. Winchek, 73, passed away peacefully at home on March 20, 2022.
Edward was born in Syracuse, NY and attended Assumption Catholic Academy. Following high school he continued his studies at Onondaga Community College, Midwestern University and finally Georgetown where he majored in Linguistics. Edward had a passion for all different genres of music including classical. He most enjoyed the music of his youth the 50s - 70s era. Edward was an avid animal lover, especially of cats. Most of all he enjoyed spending quality time with his family and friends. Edward is predeceased by his parents Pauline Delosh (Winchek) and Edward Winchek; siblings, Mary Winchek, Robert Winchek and James Delosh. He is survived by his sister-in-law Carol (Robert) Winchek and beloved nieces Monet and Katie; his aunts Beulah and Patricia Reynolds, sister Patricia Mersfleder and several other nieces and nephews. Private Arrangements are being handled by Frasier-Shepardson Funeral Home, Inc. Burial will be at Assumption Cemetery. In lieu of flowers, donations may be made to Assumptions Friars helping Ukrainian Refugees online at: assumptionsyr.org/give. Online condolences, www.shepardsonfh.com.