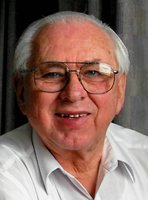 Rev. Dr. Ronald E. Vallet
Rev. Dr. Ronald E. Vallet
April 8, 2018
Rev. Dr. Ronald E. Vallet, 88, of Manlius, died on Sunday at Crouse Hospital. Since his ordination in 1955, Rev. Vallet spent his entire life in ministry, serving as Pastor at many churches in New York. He was a gifted leader in the area of stewardship, serving in that capacity with American Baptist Churches of New York State, American Baptist Churches USA, the National Council of Churches, and the Ecumenical Stewardship Center, and published a series of books about stewardship.
He was predeceased by 2 children: William Carey Vallet and Adoniram Judson Vallet.
He is survived by his wife of 62 years: Rose Marie (McMindes) Vallet; daughters: Heather (Paul) Richards of East Syracuse, Kristen Vallet of Syracuse; a son Ronald (Heather) Vallet Jr. of Manlius; grandchildren: Matthew, Nikita, Nicholas & Davahn Richards, Carly, Benjamin, Luke & Hailey Vallet, and Taylor & Toby Tummino.
Calling hours will be held on Thursday from 4-7pm in the Eastwood Baptist Church with a brief blessing service at 7pm. A formal Service of Remembrance will be held at a later date. Memorial contributions may be made to the Missions at Fay Road Baptist Church, 750 Fay Road, Syracuse 13219.