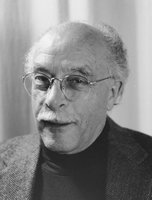 Roland H. Allen Jr.
Roland Halford Allen, Jr. (Rollie) was born June 13, 1929 in Newton, MA to Roland Halford Allen and Wilomena Palmer Allen.
He spent his early years in Newton. It was there that during the Great Depression, his father lost the home he had built. Between scarce jobs, the family moved five times, mainly in towns in Newton. Rollie attended Newton schools until his sophomore year, when his family moved to Wellesley Hills. He graduated from Wellesley High in 1948.
Rollie working part time in men's jobs, beginning at age 14, because young men were off to war in World War II. He worked in construction, and at Christmas time for the Post Office.
He was a lifelong Red Sox fan, and saw many of the great players at Fenway, ex. Ted Williams.
After high school graduation he had numerous jobs, working his way through Syracuse University (Class of 55). He worked part time for Continental Can Co. and General Electric, but was laid off during labor strikes. He was a laborer, waiter, soda jerk and short order cook. He met his future wife, Beverly, at the former Dutch Haven restaurant on Marshall St., where both worked.
He joined the Air Force after his sophomore year, serving two years active duty and seven years active reserve during the Korean War. He was honorably discharged as a staff sergeant.
He was state editor for the Amsterdam Evening Recorder for five years. While in Amsterdam he was a member of Welcome Lodge, F&AM. Due to his work schedule, when he took a job at The Post-Standard in Syracuse, he was unable to continue as a Mason. He was also a member of Acacia Fraternity at SU.
He continued his career at the Syracuse Post-Standard where he worked for more than 40 years. He was an editor and news editor at the newspaper.
He created gemstones that he cut and shaped from semi-precious stones. He was a member of the Gem and Mineral Society of Syracuse and was secretary of the club for one term.
He bowled for many years in the Post-Standard mixed bowling league.
He was very active in the Reformed Church of Syracuse. He taught church school for 30 years
and sang in choir.
He was a tutor for 13 years at the church, first for at-risk students from Lincoln School and later for refugee students from many nations.
He also had several adult students as a member of Literacy Volunteers. He was a Republican election inspector for 20 years.
He was an elder on Consistory at the Reformed Church, and for many years was an elder delegate to the Classis of Montgomery. He twice attended General Synod of the Reformed Church in America.
He also was a 13-gallon blood donor for the Red Cross.
He is survived by: his wife Beverly, two sons Michael D. (Pamela) Allen and Peter B. (Sherry) Allen as well as his daughter Brenda J. Allen. 5 grandchildren, 8 great grandchildren and, 1 great great grandchild.
Friends may call at the Goddard-Crandall-Shepardson Funeral Home Thursday from 4 to 7:00pm.