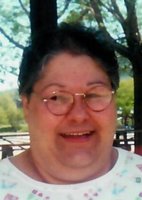 Catherine Marie Cerio
Catherine M. Cerio
April 7, 2017
Catherine Marie Cerio, 64, of Syracuse, died on Friday at Crouse Hospital. She had retired after 29 years of working for the Onondaga County Dept. of Social Services.
She is survived by her son Joseph (Tamara) of Syracuse, 2 sisters: Judith (Bill) Becker of Chittenango, Donna Bell of Syracuse, numerous grandchildren that she adored, and several nieces and nephews.
A memorial service will be held on Tuesday at 1pm at the Goddard-Crandall-Shepardson Funeral Home with burial to follow in Assumption Cemetery. Friends may greet the family from 12 to 1pm before the service at the funeral home.